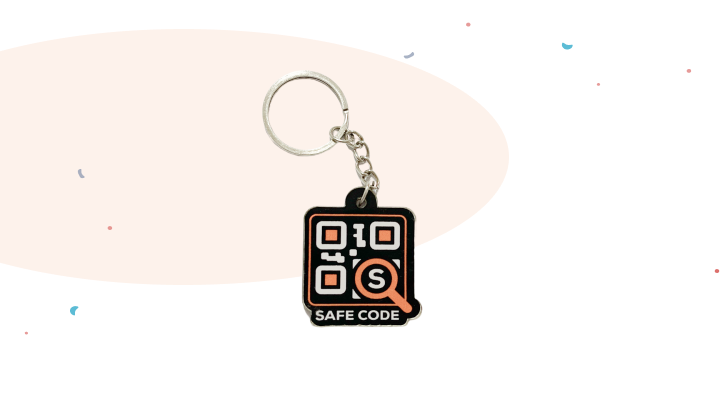 We Offer A
Safe Code

Medal.
it can be used with your keys, handbags, and your backpack to keep them safe and find them when you lose them.
We Also Offer A Sticky
Safe Code

.
To stick on your important stuff so your contact information can be pulled up by who found it, or for you to be contacted in case of emergency.